apieceofcake
Santa thinks I have been a very bad girl this year because he gave me a virus for Christmas! Started feeling crappy Christmas Eve and this is the first time I've been on since then and who do I see...Jensen..grins..
Jensen and fan on the 26th december. He went into whereever she works in Garland Texas, and that is his dad and Danneel? in the background.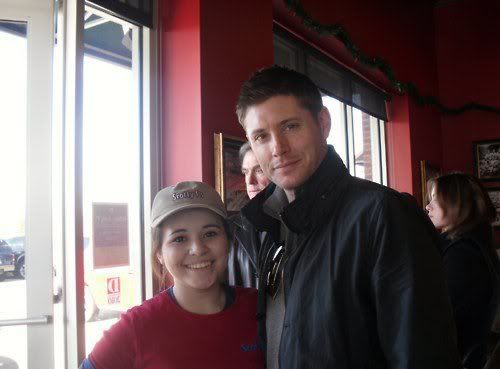 Sorry for the lack of thank yous, I have awesome Lj friends and I have that to do, and catching up..hope you all had good christmases!
Also this reverted back to a basic account sometime Christmas Eve and I didn't notice till now..so sorry if it's a mess! Shall do something about that asap.
xx.